The Shoals area is the place to be July 20-29 for the 31st W. C. Handy Music Festival.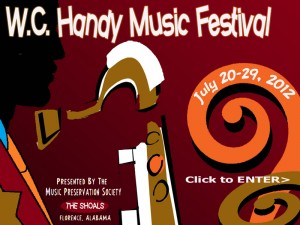 From their Facebook Page: "The W.C. Handy Music Festival was initiated with the help and vision of musician and Sheffield native Willie Ruff, who along with Dr. David Mussleman helped the Music Preservation Society present the first W.C. Handy Music Festival. That first festival was a long weekend of music featuring Dizzy Gillespie as the headline artist. Since then, the annual celebration has evolved into a ten-day festival with nearly 300 events. The festival showcases music at locations throughout Northwest Alabama, including parks, restaurants, stores, libraries, museums, art galleries, sidewalks, parking lots, and lawns. It also features athletic events, plays, music classes, car shows, and much more."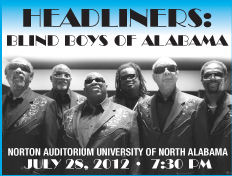 This years Headliners are The Blind Boys of Alabama!
Download the most recent schedule of events on the festival website: www.wchandymusicfestival.net