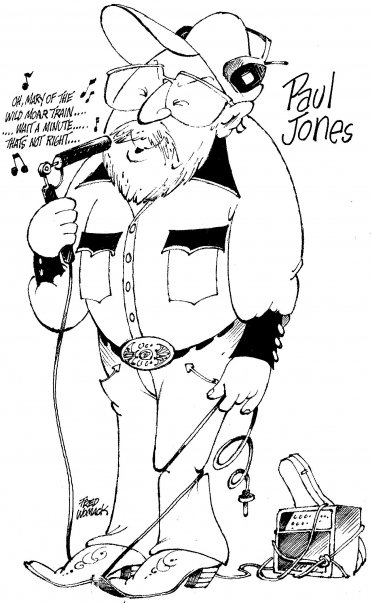 Huntsville friends Paul Jones and Ms. Marilyn have been traveling to Lynchburg, TN every Saturday morning for the past 15 years to host The Old-Time Country Radio Show. This is a live one-hour broadcast on WLIJ 1580 AM in Shelbyville, Tennessee. The station is a 5000 watt AM Stereo signal that covers all or part of 30 counties in Middle Tennessee and reaches listeners in North Alabama and South Central Kentucky. The show originates from The BBQ Caboose Cafe, on the square in Lynchburg every Saturday morning from 10-11am.
This Saturday, February 9th, will be their 15th Anniversary Show! That sounds to me like a good reason to make a day trip to Lynchburg.
Congratulations Paul and Marilyn!