New cars now come with the ability to listen to satellite radio. It's built in. The number one Birmingham radio station, according to the 2011 Birmingham Magazine Reader's Poll, is Birmingham Mountain Radio. And the Internet-based radio station is not even "on-the-air". Literally millions of people are listening to Pandora Radio.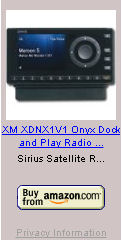 More and more people are choosing to listen to their favorite music via the Internet. Not just at home, but with smart phone apps and car kits that play your favorite Internet sources through your FM radio.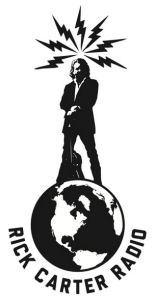 You may have already heard about a new Internet radio station with all Alabama Artists all the time! Rick Carter Radio will be officially launching in a couple of months. You can preview the station and listen as they add to and refine their play list.
Alabama Artists Afternoons can be heard now, and other times of the day you can groove to Rick Carter tunes including, of course, Rollin' In The Hay, Telluride, and Frankie Velvet & The Mighty Veltones.
MusicSceneAL sends congratulations to Rick Carter and THANKS for supporting Alabama Artists!