This coming holiday weekend to many is the official beginning of the Summer Vacation Season. There will be picnics and outings, decorations at cemeteries, auto races (Indianapolis 500) and music festivals (The Acoustic Cafe). Most of us know that Memorial Day is a National Holiday in the United States, a day for remembering the men and women who died while serving in the Armed Forces. But do you know the history of Memorial Day and how it has changed over the years?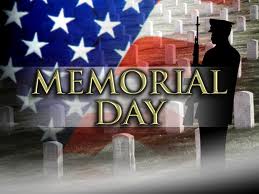 You may find a few surprises in this article about Memorial Day. I think you'll find it a good read.
Whatever your plans, travel and play safe!