Relay For Life events are happening in all sorts of places! Building up to the 2012 Relay For Life of North Shelby is a Charity Pool Tournament at Poppa G's in Pelham on April 20-21st. On May 11th is the Walgreens Relay For Life Golf Tournament at Montevallo Golf Club. The Relay event will take place on May 18 at Pelham High School. For more info about North Shelby events, visit their webpage.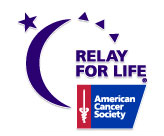 You don't have to be in the North Shelby County area to get involved. Relay For Life events are happening not only all around the state, but all around the country! Visit www.RelayForLife.org for information about your area!
What is Relay? It's an overnight relay-style event where teams of people camp out around a track. Team members take turns walking around the track, so you're not required to be there the entire time. There's food, games, music and a family-friendly environment that raises funds for the American Cancer Society!
Check the websites listed above and consider getting involved with the Relay For Life in your community!