The next Alabama Folk School session is April 16-19. This session will include art classes in quilting, watercolor and glass mosaics. The session will also include music classes for bass, guitar, banjo and mandolin. Vocal Nuances will be taught by Claire Lynch! All the instructors are top notch: Mark Schatz, Stephen Mougin, Ned Luberecki, Herb Trotman, Roland White and Jason Bailey.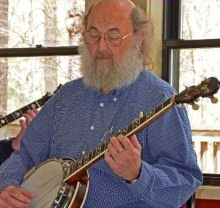 Learn more about this and other sessions held throughout the year at www.folkschool.dioala.org where you'll find pricing, lodging and everything you need to know.
Alabama Folk School is held in the conference center facilities at Camp McDowell located about 15 miles North from Jasper on Highway 195.